A Great Community Day - St Winnow Flower Festival
Wednesday 8th June 2022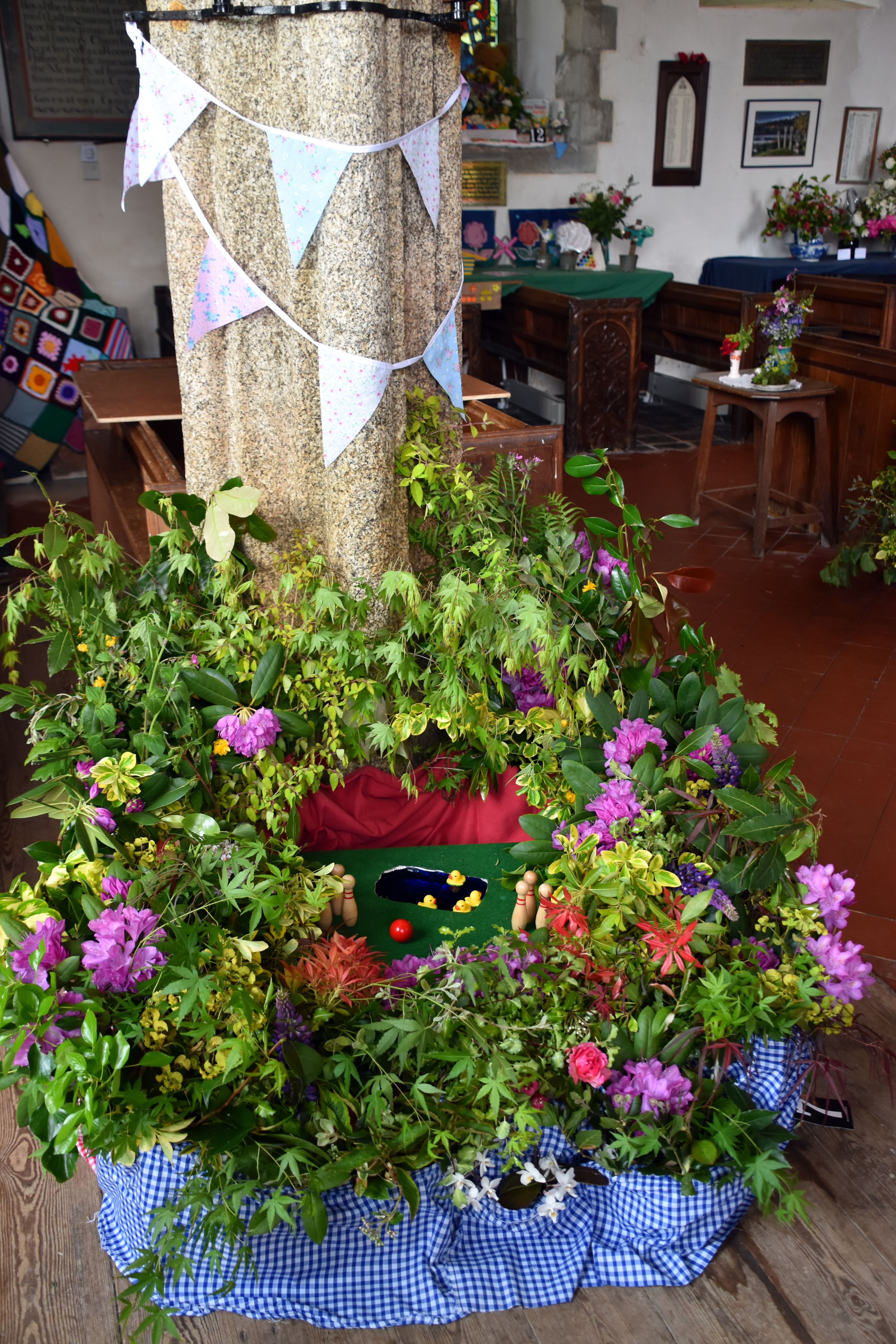 When we came up with the idea of holding a flower festival in Church our goal was to find a way of inviting people back to this special place.
We wanted to involve the whole community, not just the regular worshipers, so we invited local business in the parish, local residents and people we knew have a connection for whatever reason to St Winnow.
The theme "Looking Back Moving Forward" was set in order to show how things were and now are. To reflect on how we are all faced by change at various points in life and how we adapt and change accordingly, the recent pandemic being a good example. Our sole aim was to get people back together in a comfortable place and boy did we achieve it.
The response from everyone involved with the arrangements was fantastic. We also added that we wanted to use natural materials, flowers from the garden or locally sourced, this was not so easy as it might at first sound.
So to everyone who contributed in any way to making this such a great success we are indebted to you all.
One of the last visitors who came in on Sunday summed it up for me, a total stranger who burst into tears and said she felt so moved by the building, the festival and the sense of community, Job Done!
To see more of the beautiful floral creations of our community, please go to the Gallery
Nancy, Steph and Dawn